Right from the top, this is NOT MY post!!
Thanks for letting me share, Amy!
Now everybody thank her by checking out her AWESOME blog! ;D


Dan's Chocolate Cake
Many of you have commented on how delicious Dan's cake looks and wondered if it was as tasty as it was beautiful. The answer is yes. And the best part about it is that it is super easy to make…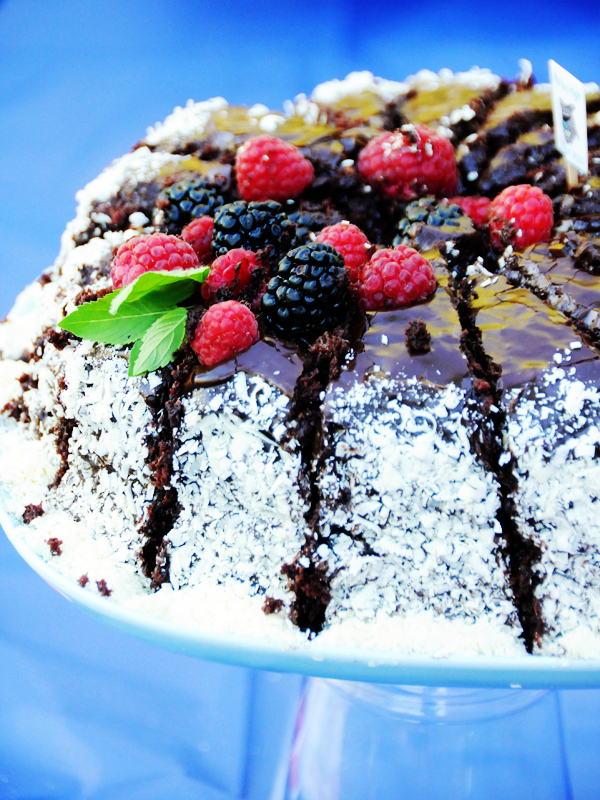 Use any chocolate cake recipe (Dan used a devil's food boxed cake mix) to make two 9″ cakes.
Create four layers by slicing each cake in half.
Spread seedless raspberry jam on each layer
followed by a thick layer of chocolate ganache
use whatever bittersweet chocolate you prefer and heat half as much cream,
add the broken chocolate to the hot cream and let it sit until melted,
when all melted stir together.
Spread the ganache over the top and sides of the assembled cake.
Grate white chocolate and coat sides of cake.
Add fresh berries and a sprig of mint as a garnish.
Top each slice with fresh whipped cream.